Southlake Physicals & Screenings
Your Health Is Our Priority
When it comes to taking care of your health, it is important to keep up with routine medical appointment so you can keep track of your physicals. This is especially important for those that are still in school, participating in sports, or have a job that requires a physical examination certificate, and more. Whatever the reason may be, our experts will work quickly and effectively with you to maximize your convenience by shortening your wait time with our online check-in options and convenient on-site laboratory.
Call us today at (817) 774-9704 to learn more about our Southlake urgent care services.
Offered Physical & Screening Examinations
Better Faster Urgent Care provides physical exams, including:
Driver's License Physicals
Work Permit Physicals (under age 18)
Pre-employment Exams
Sports Physicals
Camp Physicals
Diabetes Screening
Thyroid Screening
Blood Pressure Screening
INR (Coumadin level)
Why Should I Get a Physical or Screening?
The main reason we encourage all of our patients to get screened and partake in physical exams, is for the sole purpose of preventing harmful diseases that can affect your overall health. Our advance exams can ashore your health is that a good standing and we can find early detection of signs that may complicate your health later down the road.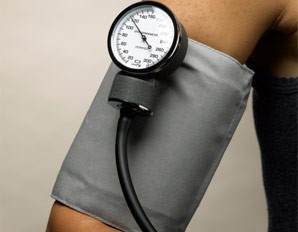 What Does It Involve?
All physical exams and screenings will vary depending on your specific case and unique situation. Generally, all physical exams will begin with a review of your medical history so we can evaluate your lifestyle and family medical history. We will then check for any visible signs of illness or vital signs such as blood pressure, temperature, and respiration rates.
Typically, most physical exams and screenings will include the following:
Lungs
Heart
Nails
Skin
Abdomen
Balance and muscle strength
How Often Should I Have A Physical?
The frequency of having a physical exam can vary based on factors such as your age, overall health, medical history, and any specific health concerns you may have. Having a physical exam every 1-2 years is often advised. Regular check-ups can help monitor blood pressure, cholesterol levels, and other important indicators of health.
Contact us now at (817) 774-9704 to schedule your preventative physical or screening in Southlake today!

Premium Urgent Care Experience
Convenient Online Check-In

Excellent Customer Service

Comprehensive Medical Solutions

Comforting & Friendly Environment

State of the Art Technology